Phoenix's Eye On Health Patient Center
Where We Make Life A Little Easier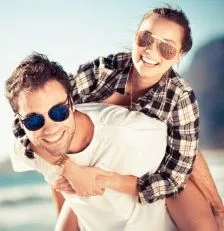 Thank you for choosing us. We look forward to seeing you! We understand your time is precious. You need a professional, reliable optometrist who conveniently fits your lifestyle. Not only do we offer various scheduling and payment options, but we also help cut down how long you sit in our office with forms. To save time, print and fill out the necessary paperwork from the comfort of your home or office!
Before your appointment:
AdobeReader® is required to download and complete our patient form. Download the Free AdobeReader® here.

Download and print our Eye On Health Patient form. Fill in required information.

Fax your completed form to our office at (623) 321-6314 or bring them with you to your appointment.
At Eye On Health, we strive to make sure the time we spend with you during your visit is quality time. This form gives Dr. Balocca vital insight for a complete eye exam — because your overall health has a direct impact on your eye health.
Let us know what questions, concerns, and goals you have regarding the form or your vision. We care!